Now that the MET gala has passed it is our turn to point out or favorite looks, and what look is complete without a finishing touch of jewelry. We listed our top 5 MET gala looks that reflect our jewelry in the most perfect way. From bougie chic to simple aesthetics you name the look we have the matching jewelry.
Khloé Kardashian
Khloé was shining in a gold dress designed by Moschino.
As a first timer she did not disappoint! With her plain but stunning look she made jaws drop. Her black one shoulder jacket perfectly complemented her golden gown, one thing that was missing though was a pair of our Love Stories earrings. The black and gold combination matches the aesthetic of the dress perfectly.
Blake Lively
Of course we couldn't forget her as her outfit made heads turn at the MET gala. Even her hubby Ryan Reynolds couldn't believe his eyes as her Ateliers Versace dress transformed from a copper shaded color to a lavishing cream blue. We happen to have the perfect ring that would match her dress.
Merry Times ring available in any color that would match Blake's dress.
Taylor Hill
With her long sleeved gown and her knee high boots she was hard to miss at this year's gala. Are you looking for earrings that are as stunning as Taylor Hill's outfit? We got you! With our Sparkles Everywhere earrings you can recreate the color look and earn your moment in the spotlight.
Hailey Bieber
As light as a feather she soared over the red carpet, with elegance and grace she showed off her shawl by Saint Laurent's Anthony Vaccarell. Give your feather look a finishing touch with our Show Stopper ring.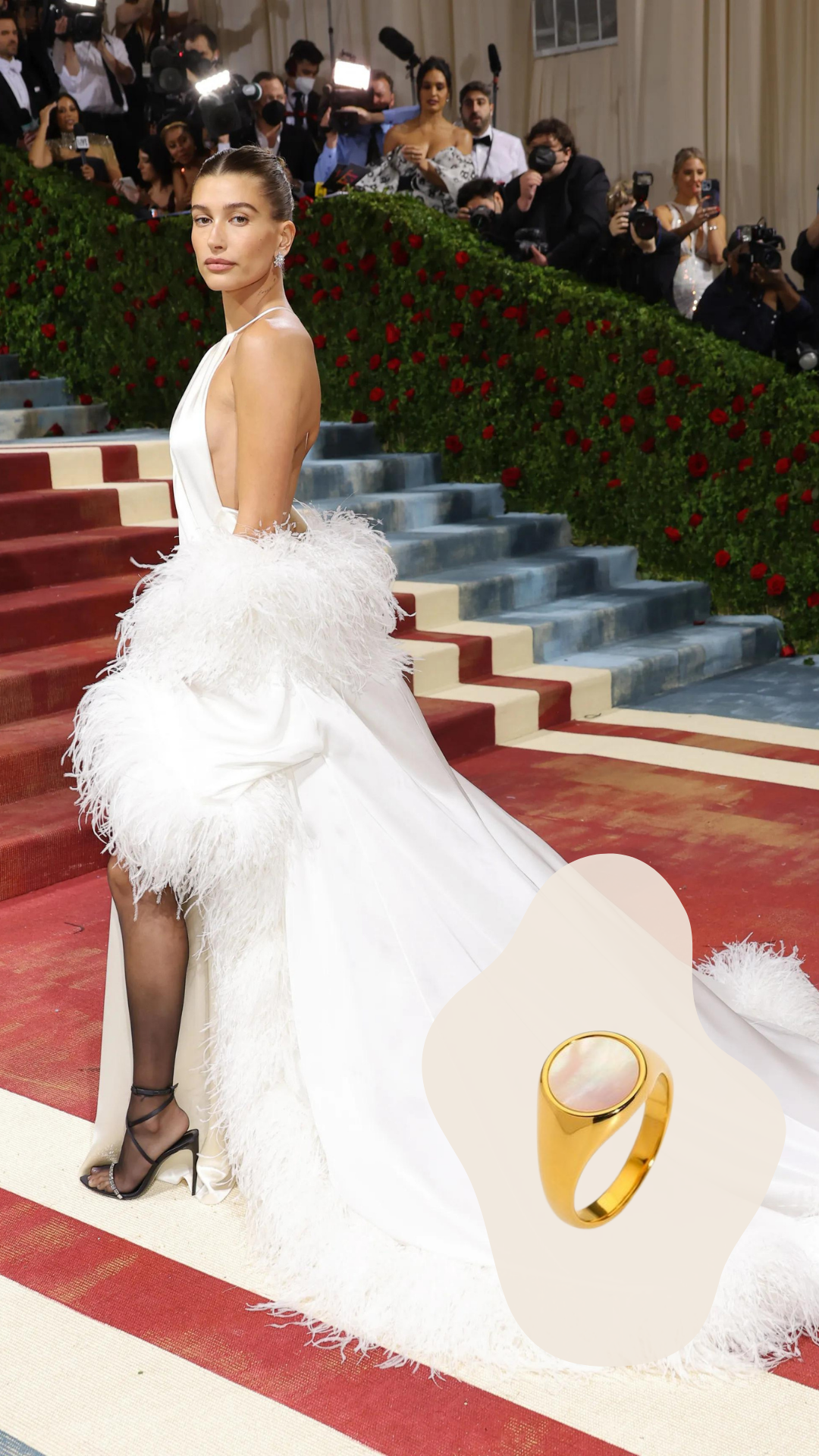 Olivia Rodrigo
Only her second time at the MET gala and wow did she look stunning again! A lilac colored glitter dress from which the cameras just couldn't keep their lenses away from. Wit our Classic Drop earrings you will look as stunning as Olivia did this edition.